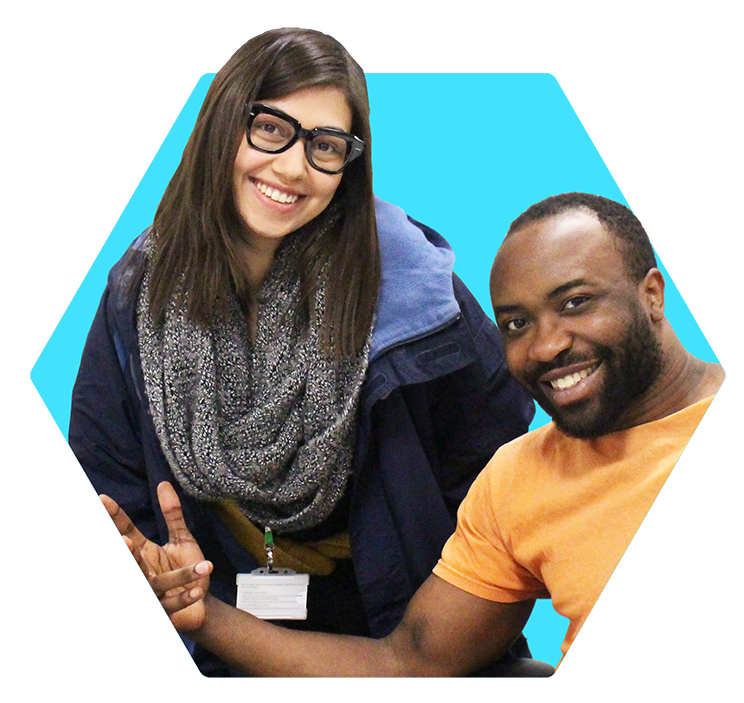 01Founders can deliver a range of unique training and development opportunities for technical and non-technical staff to ensure companies can thrive in the digital transformation era.
Our innovative programmes support companies who want to embed an autonomous and creative mindset in their organisation at all levels and functions. 
We do this by immersing our programme participants in technical environments where they must collaborate and employ collective intelligence to solve problems of increasing complexity. They will develop the skills to become critical drivers of change and better equipped to face the new challenges.
Whether you're looking to upskill your existing tech talent or demystify tech for other functional teams to improve collaboration, our intensive programmes offer various options to suit your needs. We currently have limited openings for upskilling sprints in GoLang, JavaScript and Rust. 
You can experience the benefits of this transformative learning model at one of our upcoming sprints, the dates for which are above.
Please use the form below to find out more about booking your space – please note a limited number of places are available:  
Additionally, if you are interested in how we can support your executive teams, please get in touch for a consultation to assess your organisation's skills needs.
Subscribe to our newsletter
Get your monthly updates on 01Founders courses and other opportunities